Grief, Comfort and Healing Support Group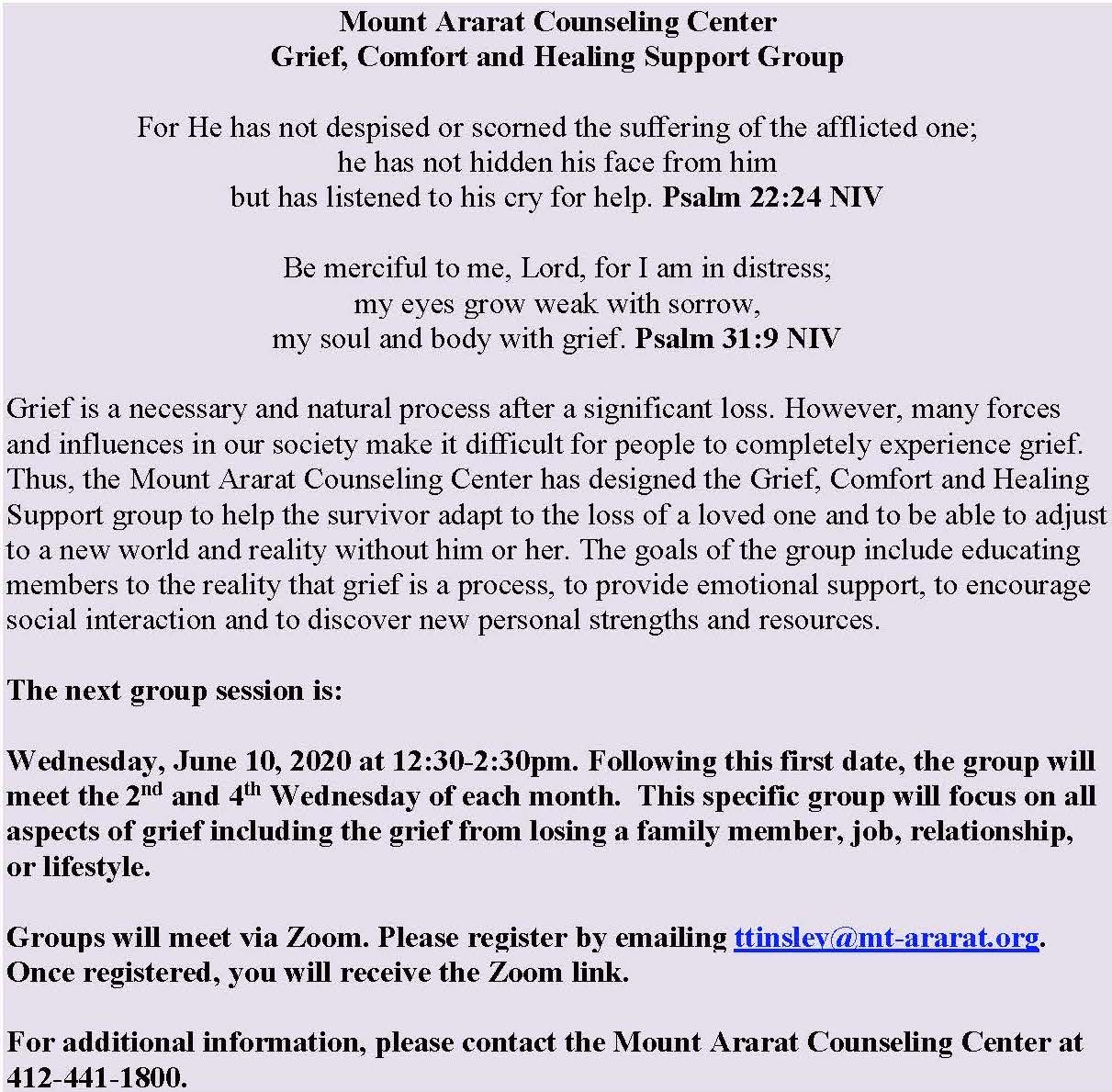 ALCOSAN's Clean Water Assistance Fund
ALCOSAN's Clean Water Assistance Fund is available to assist eligible homeowners pay their bill. ALCOSAN has committed $1 million dollars in order to provide this vital customer assistance program for low-income individuals and families and has contracted with Dollar Energy Fund Inc. to administer the program. For more information, click More Information
Coronavirus Update
By now, you've heard the advice that to slow the spread of coronavirus in the U.S., we need to practice social distancing. Therefore, Governor Tom Wolf has ordered all nonessential business activity to end in Allegheny County. Because of this mandate, Mount Ararat Baptist Church is postponing all ministerial meetings & events until further notice.
As the Center for Disease Control (CDC) continues to monitor the emergence of the coronavirus in the U.S., we will pass relevant updates along to you.
In the meantime, here are the following ways you can protect yourself and your family:
· Wash your hands often with soap and water for at least 20 seconds. Use an alcohol-based hand sanitizer that contains at least 60 percent alcohol if soap and water are not available.
· Avoid touching your eyes, nose, and mouth with unwashed hands.
· Avoid close contact with people who are sick.
· Stay at home if you are sick.
· Cover your cough or sneeze with the inside of your elbow or with a tissue, then throw the tissue in the trash.
· Clean and disinfect frequently touched objects and
surfaces…including your cell phone & keyboard.
Prayer with Pastor Curtis
Join Pastor Curtis for Prayer every evening at 7PM Monday through Friday.
Dial 1-800-768-2983 – when prompted enter the access code: 5957751.
Prayer Call is set for: 7:00pm & 7:30pm.
The first 300 calls will be accepted.
Do not press the star (*) key